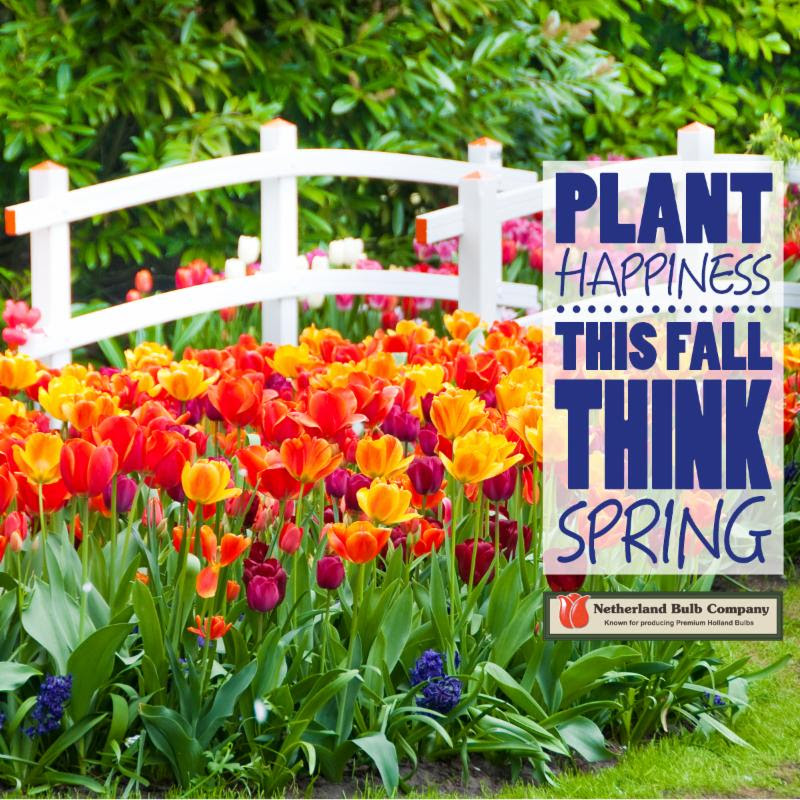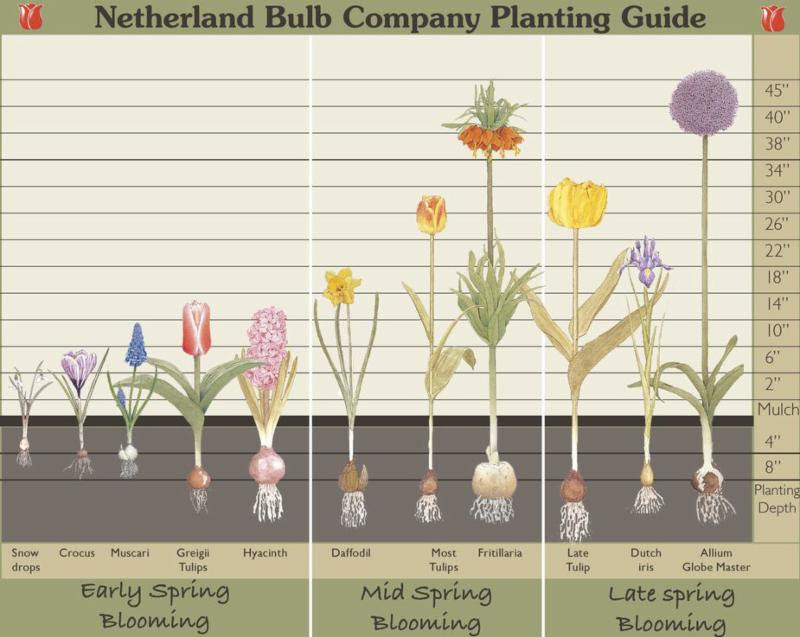 This Fall, Think Spring!
Bulbs make for easy, efficient planting — and when done right, will produce beautiful spring color. 
Beautiful spring flowers, such as tulips or daffodils, need to be planted in the fall. The best time to start planting these bulbs is roughly six weeks before the first freeze to ensure the bulb's safety and health.
Plant Mums & Pansies Over Bulbs for Fall Color
After planting flower bulbs for spring, plant mums or pansies right over top to keep your garden bright and colorful this fall. This is a great way to get gardening done for two seasons at the same time!
Bulb Depth
There are three types of spring blooms, along with many different heights of bloom, that will affect the way you plan your spring garden. Use the Bulb Planting Guide, provided by Netherland Bulb Company, to help visualize not only planting depth, but plant height, so that you can ensure you're creating a display where no blooms are hidden.
How to Plant Bulbs
Sometimes, visual learning is the best way to understand how to best achieve something. Dig Drop Done has created a great resource on how to best plant bulbs to ensure you are getting that beautiful spring color in your garden. 
Looking for spring bulbs, mums, gardening tools and more? Visit us at Chapon's Greenhouse today!