Vegetables
VICTORY GARDENS ARE BACK!
We have everything you need to grow all the produce you will need for the summer and autumn months. We sell our veggies in 804 packs as well as 4" pots if you're looking for something more established.
Our veggies include:
Greens like collards, lettuces, spinach, arugula, kale, and swiss chard.
Vining veggies that include cantaloupe, pumpkins, cucumbers, zucchini, and watermelon.
A wide variety of dinner favorites including Brussel sprouts, broccoli, cauliflower, beets, eggplant, leeks, and green beans.
We also carry specialty veggies if you feel adventurous like artichoke, asparagus, and peanut plants.
Tomatoes, where we carry over 25 different varieties, ensuring we have the classics like early girl and beefsteak as well as the newest and greatest heirlooms like black krim, great white, and Brandywine.
Peppers, from sweet to heat, we have any pepper you are looking for whether that be sweet and hollow peppers for stuffing like gypsy and banana peppers, to the world's hottest peppers like the Carolina reaper and ghost.
Herbs
PUT SOME SPICE IN YOUR LIFE!
Looking to spice up your culinary skills or want to use only the freshest ingredients for your meals? Look no further, we carry a wide variety of herbs year-round.
In addition to the staples like basil, mint, rosemary, and thyme, we carry some of the more exotic herbs like curry, marjoram, stevia, and verbena.
In our herb section we offer essential oil plants such as sage and eucalyptus as well.
All herbs are displayed in alphabetical order to make finding what you need for your next meal a breeze.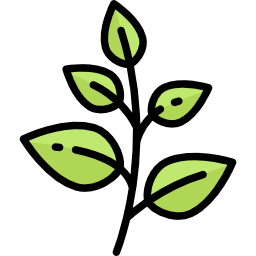 Fruit
FRESH FRUIT FOR EVERY SEASON!
Chapon's has what you need, tropical citrus, pineapples, figs or pomegranates.  Maybe you prefer hardy apples, pears, grapes and plums.
We have a huge selection of berries.
GOJI BERRIES
RASPBERRIES
BLACKBERRIES
BLUEBERRIES (the BEST selection you have ever seen)